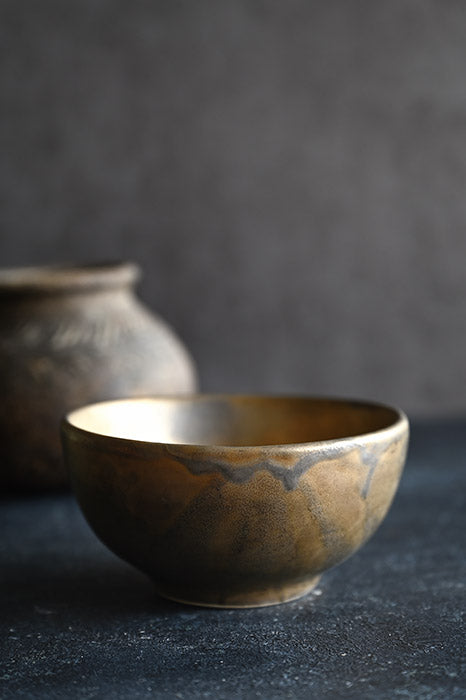 Lanna Everyday Rice Bowl
$28.00
Paying homage to the rich, cultural heritage of the ancient Lanna kingdom, in modern Northern Thailand, this dynamic bronze glaze brings contemporary Asian flair to any table. Use as a bold, statement collection for the base of your tablescape, or as a luxurious accent to any of our other glaze collections: The Lanna Collection is a timeless canvas for your culinary creativity..
Whether for rice, noodles, or even midday snacks, the ceramic Everyday Rice Bowl is sure to become a staple at the dinner table. Lovingly made for individual use.
Diameter: 14cm
Dishwasher, microwave, and food-safe
Our ceramic collection is handmade by artisans in Thailand. Every item is beautiful in its uniqueness.