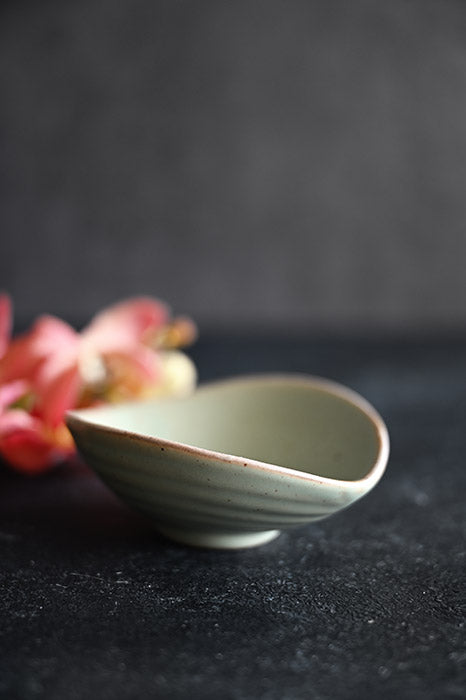 Custard Apple Shell Dipping Dish
$16.00
Custard Apple features a creamy, matte green finish, speckled with earthy mineral traces and an exposed clay rim.  Reminiscent of carefree afternoons in countryside farms plucking sun-kissed fruits straight from the tree.
As the adage goes, a little goes a long way. Shaped to mimic the folds of a seashell, our ceramic Shell Dipping Dish is a small but impactful touch that will hold the secret to added umami at your next meal.
Dimensions: 12cm x 9cm
Dishwasher, microwave, and food-safe
Our ceramic collection is handmade by artisans in Thailand. Every item is beautiful in its uniqueness.